The Star card – nothing evokes quite so much optimism in me as this card does. I love that it serves as a reminder of the larger purpose of seemingly mundane things. It reminds us of our higher self and that we are not powerless in this Universe.
When we look in the night sky, the stars appear as pin dots against a vast backdrop, but in reality, every star is a powerful source of energy and they are of incomprehensible size. One's vantage point determines a lot in life. Do you see yourself as part of something large and grand, or do you view yourself as a tiny pin dot lost in a sea of others?
The star is a reminder that you are larger and more powerful than you think you are. Look for the deeper wisdom and purpose in your circumstances.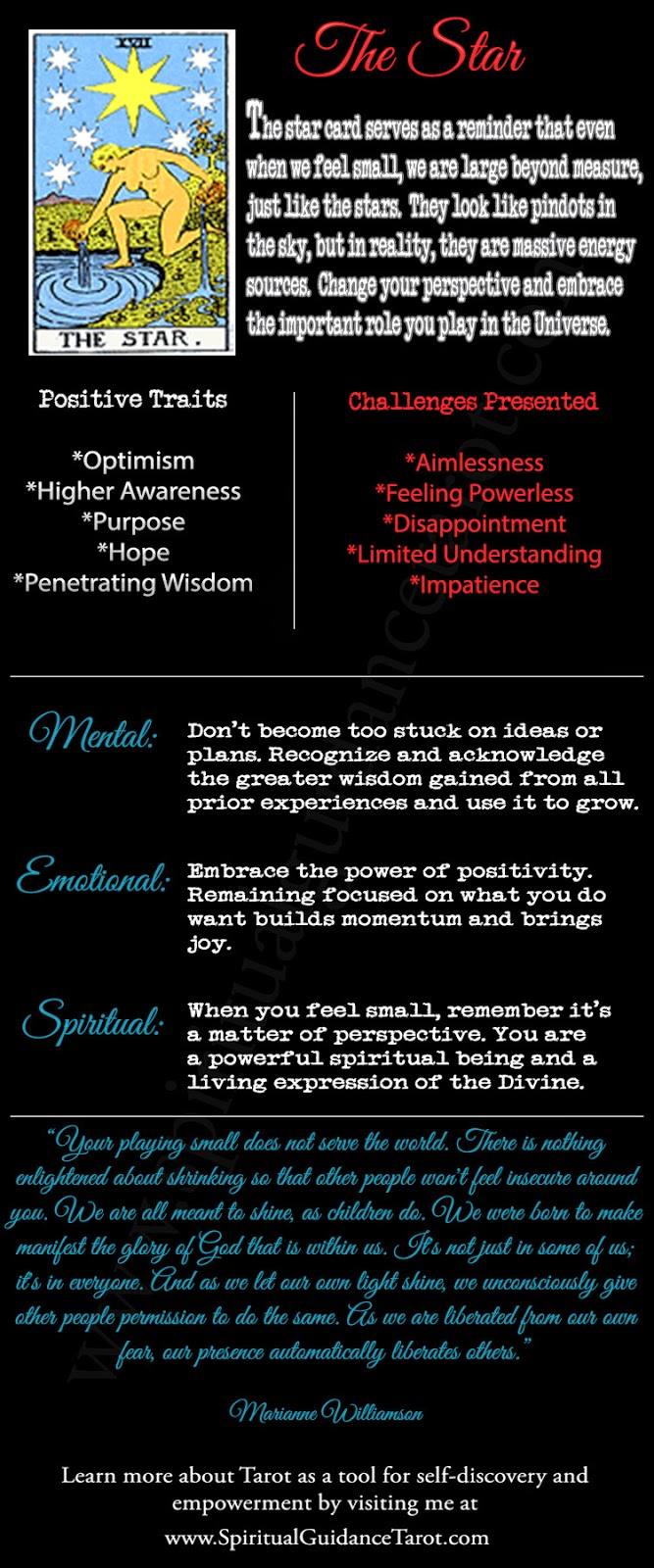 Save