The Empress is the matriarch of the Tarot. She represents fertility and pregnancy in her most literal sense. Symbolically she speaks of creativity – using our life force deliberately to create our life and express our true selves.
Embrace the Divine feminine with the Empress. She reminds us that in order to reach our potential we must plant the seeds of discovery and creativity and be willing to nurture and nourish them until they blossom.
She is the card of nature, abundance, and celebration of the richness of life. Remain humble, grateful and keep your mind open towards new opportunities. Personal expression and creativity are the most beautiful parts of life.
Empress in a Tarot Spread
She can represent pregnancy or motherhood.  She is often symbolic and comes up around periods of creativity, or reminds us that we need to use our creativity or express ourselves authentically to find the joy and peace she offers.  She can also remind us that gratitude and positive intent are the keys to finding rewards in life.  Focus on what you want to see and attract.  She also reminds us of the importance of self-care and nurturing.  One cannot be a good caretaker if his/her own needs are not being met.
Questions for Personal Reflection
Am I using my creativity in positive ways?
Am I longing for a new form of personal expression?
Am I being authentic in a given situation?
Am I taking care of myself as well as I should?
Do I nurture mine and my children's/dependents unique skills?
Do I take time to express myself regularly?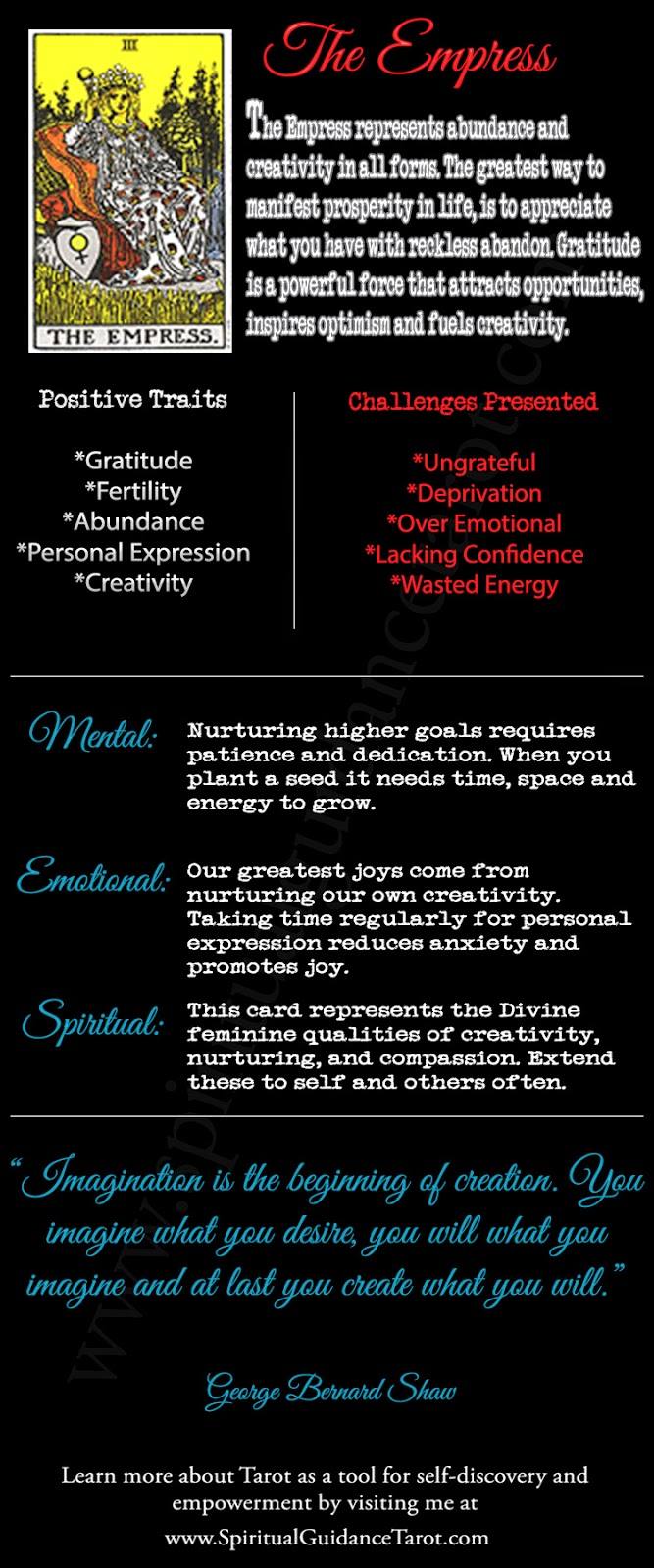 Save