Do you find it difficult to make decisions sometimes?  Perhaps you want to know what is going on in a situation in your life, or you need to know what direction you should take?  
Get Your Free Yes/No Tarot Reading for 2019!
Select Your Card Below To Get Your Personal Yes/No Reading!
Choose Your Card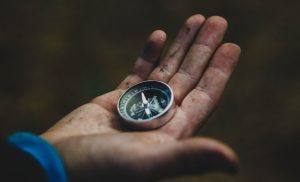 We all have moments of uncertainty, and times when we are seeking clarity.  
Yes or No tarot readings, as you might have guessed, are great for helping you to make decisions and can shed some light onto all manner of issues and queries you might have right now.  Here is how you can make the most out of the yes or no tarot.
Looking for a Yes or No Tarot Reading?
Visit one of our recommended sites below to Speak with a Real Tarot Reader:
All Psychics are:

Expertly Reviewed,
Available 24/7,
Mobile Friendly
Rank
Website
Rating
Offer
Features
Visit Site
1
1
Tarot & Angel Readers
10 Mins for Only $1.99
First 3 Mins FREE
2
2
10 Mins for Only $1.99
1000+ Live Tarot Readers
Your Love Questions Answered
NEED SOME CLARITY ON A SITUATION RIGHT NOW?
Go to our verified Psychic site, Kasamba.com.
Sign-up and select your psychic.
Submit your card details to enjoy 3 FREE Minutes.
The psychic will call you for the reading!
Did your reading get the thumbs up?
Give us your feedback in the comments at the bottom of the page!
What is a Yes or No Tarot Reading?
A yes and no tarot reading (also known as 'a yes or no oracle reading') is one of the most simple ways that you can use tarot cards.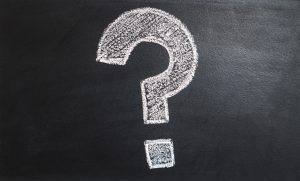 In its basic form, the yes or no tarot reading is a way for you to ask 'yes' or 'no' questions about your life and receive 'yes' or 'no' answers back.  It's also the perfect type of reading to do if you are just starting to learn tarot and want to become familiar with the cards.  
You simply ask a question and draw a card, and the card you drew will indicate 'yes' or 'no' in response to your question, and voila, you have your answer!
There are a couple of techniques that you can use to determine how the cards will represent 'yes', or 'no', which are revealed in the next section.  
Why Yes or No Tarot Readings are Different?
Yes or no tarot readings are different to normal tarot readings because they are fast.  And sometimes we all need a quick and direct answer to something, to help us make decisions don't we?  
Yes or no tarot readings get to the point and can help you make some great decisions in your life quickly.  
Whereas a traditional tarot reading will take longer because more cards are usually drawn and the tarot reader will look at the energy around you, as well as addressing your question and they'll focus more deeply into your situation, or your life in general rather than just giving a yes or no answer.  
How You Can Get a Yes Or No Oracle Reading
DIY Yes or No Oracle Reading
The best way to get a simple yes or no oracle reading is to do one yourself.  All you will need is a pack of playing, tarot or oracle cards and then follow the instructions in the next chapter.  
From a Professional Tarot Reader.
A professional tarot reader will be able to ensure that you are asking the questions in a way that doesn't allow the tarot cards to interpret other underlying aspects of your situation that you may not be aware of.  They can also help you further by asking for more information about your situation, which is particularly helpful if the answer you receive is not what you want to hear or if the energy of the 'yes' is wavering.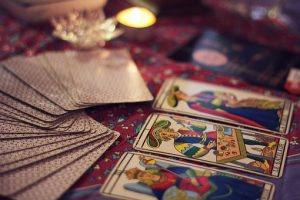 All you need to do, when you call your professional yes or no tarot reader is ask them at the beginning of the call if they can do a yes or no spread for you.  This could potentially save you being charged for extra minutes, as the call will be concise, and you'll have the option to ask further questions if you decide you want to talk to your tarot card reader for longer.  
Free Yes or No Tarot Readings Online
Occasionally you may be able to find a free yes or no oracle reading online.   
How To Do A Yes or No Tarot Reading
In its purest form a yes or no tarot reading is straightforward to do, and there are two techniques for doing your own yes or no oracle card reading. 
Technique 1:  The One Card Yes or No Tarot Reading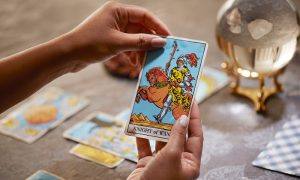 Take your pack of cards and spread them out on a table or the floor.  Making sure that the front of the cards are face down.

Mentally relax and state that you wish to do a 'yes or no tarot card reading'.

Mix up the cards so that they have the opportunity to turn upside down as well as remain upright (while remaining face down) and as you are doing this ask your yes or no question clearly.

Select a card that you are drawn to, and turn it over.

If the card is upright, the answer is 'yes', and if it's reversed, the answer is 'no'.  
Technique 2:  The Two Card Yes or No Oracle Reading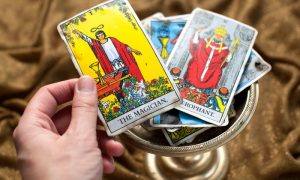 Hold your cards in your hands and quieten your mind.  

Mentally state that you want to do a yes or no tarot reading and you want to choose a card that represents 'yes', and one that represents 'no'.

Pick out a card that will represent yes, and repeat for no.  Making sure that you can remember the which one is which (write it down if you need to).

Hold the two cards together in your hands, making sure you shuffle them so that you don't know which is which.  

Ask your question.

Select a card and reveal your answer.
What to Expect From a Yes or No Tarot Reading
A yes or no tarot reading in its simplest form sounds quite easy, you can expect to ask a question and then receive a yes or no answer and that's as simple as it gets.  
But the only problem is that tarot cards and divination are not simple, they are highly complex and sensitive to all of the thoughts, questions, or energy that is surrounding you.  Which means that if you are not very specific about your question, and if you question could be understood in a different way to the way that you intended then you could misinterpret the answers.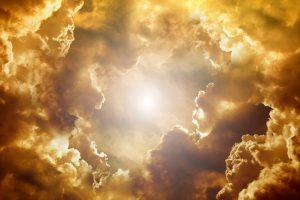 So it's important to be very clear about your question. It might be helpful to write your question down and before seeking a yes or no answer ask yourself whether you are happy with the question? If you don't feel that the question is right, change the question to make it more precise.  
If your question is really important, it's useful to seek out a professional reading, a professional tarot reader will be able to translate the energy for you and give you a precise reading and all of the information that you need to understand the answer to your question – because sometimes, things are not just black and white.  
What You Can Expect From A Professional Yes or No Tarot Reading
If you call a professional reader for a yes or no tarot reading, you will probably need to ask them to do a 'yes-no tarot reading for you specifically'.  
If you ask them to help you find the answer to a question, instead of asking for a yes-no reading they will probably use a much more complex tarot spread. That will give more insight into what is happening in the energy around you, but they may not directly answer yes or no, without you requesting that type of reading first.  This is because most readers operate with high integrity and wouldn't directly answer a question that could be susceptible to change without giving you insight into what else could happen.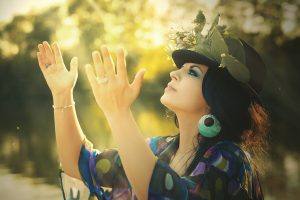 For example; if you've broken up from your partner, you might use a yes-no tarot spread to ask 'does my ex still love me' and you may learn that your ex does still love you, after all, it takes a while for love to die doesn't it?  
So your cards will answer 'yes'.  
This answer may give you hope for the future, and perhaps hope that you will reconcile your relationship, causing you to not move on. Instead you might choose to wait until your ex gets back in touch, or you might continue to pursue your ex because, well, they still love you right?
But if you had a professional reading the reader might have answered;
"Yes your ex does still love you', but there seems to be something about your breakup that makes your ex definite in their decision to leave.  They are trying to move on, and it doesn't seem as though they are looking back. So it's really time for you to focus on moving on.  Your ex's feelings for you were genuine, and this is a positive relationship that you have had in your life, that in time you will come to appreciate and accept for what it was.  You'll also come to accept that it wasn't the perfect relationship for you."
A totally different answer don't you think?
Where To Find the Best Readers Online
Some of the best tarot readers can be found on sites that pre-screen their readers so that you can be confident that their psychic and divination abilities are top notch.  
Here are some of our favourite sites:
Click the links and follow the instructions to book your reading now.
Kasamba– Get three minutes free!  
Oranum – No offers but a wide variety of different types of spiritual readings.
Psychic Source– Low priced readings right now!
Keen– 10 minutes for $1.99
STILL NOT SURE?  
Here are the Pros and Cons Of A Yes or No Tarot Reading Today
PRO'S
Get clarity on any situation right now.
Helps you to make better decisions
Gives you a sense of control over your life
Plenty of choice of readers and reading styles if you want to 'go pro'.
Professional readers provide high-quality responsible readings
A reading will never be intimidating
CONS
You won't always get the answer you want to hear
Sometimes the card you pull can cause more confusion.
Discipline needs to be applied to maintain clarity.
Are you ready to take the plunge and try out a yes or no tarot reading?  
Don't forget to give us feedback after!
Want a more Personal LIVE Tarot Reading?
Get a FREE 3 Min Tarot Reading at Keen Now!
All Psychics are:

Expertly Reviewed,
Available 24/7,
Mobile Friendly
Rank
Website
Rating
Offer
Features
Visit Site
1
1
10 Mins for Only $1.99
1000+ Live Tarot Readers
Your Love Questions Answered