Free One Card Tarot Reading
This simple free one-card Tarot reading will help you to focus on what surrounds you at the present moment so that you can make more empowered choices within your current circumstances. The card chosen will present you with lessons and wisdom that can guide you into making the most of present opportunities. It's a great way to stimulate deeper thought and get some inspiration for your day.
Get Your Daily 1 Card Tarot Now!
Select Your Card Below To Get Your Daily Reading!
Choose your Card
Before drawing your card, clear your mind and focus on being an empty vessel ready to receive guidance. You can also focus on the question "What surrounds me right now that I need to be aware of?". When you set your intention, click and view the message the Tarot has for you today.
Perhaps it will give you a clue about opportunities that will appear, or insight into how to handle a challenging situation.  The greatest gift of Tarot is its ability to provoke creative thought and personal awareness.
I hope you will enjoy this and the other free Tarot readings available here. Of course there is no real substitute for actual professional guidance and I'm always available for affordable professional Tarot readings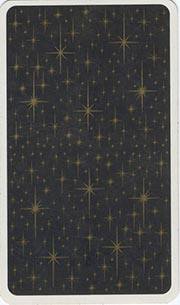 Want a LIVE Tarot Reading?
Visit one of our recommended sites below for a personal live reading online.
January 2022
All Psychics are:

Expertly Reviewed,
Available 24/7,
Mobile Friendly
Rank
Website
Rating
Offer
Features
Visit Site
2
2
Tarot & Angel Readers
10 Mins for Only $1.99
First 3 Mins FREE
3
3
Chat from $1 per min
Chat, phone AND video answers
Up to 90% off your first reading
Want a more Personal LIVE Tarot Reading?
Get a FREE 3 Min Tarot Reading at Keen Now!
January 2022
All Psychics are:

Expertly Reviewed,
Available 24/7,
Mobile Friendly
Rank
Website
Rating
Offer
Features
Visit Site