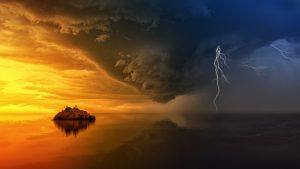 Free tarot readings work just in the same way that you might check out the weather forecast –  so that you can plan your attire for the day. Or if you were to prepare for a trip to the beach without being drenched by a storm.  
Free Tarot Every Day Is Like A Weather Forecast
A free tarot reading every day will help you weather the storms of your everyday life.  Which means that you will enjoy an easier life, all with the help of one or two tarot cards!
To find out more about how a daily free tarot reading can help you breeze through life today, check out the rest of this article for some interesting surprises.  
NEED SOME CLARITY ON A SITUATION RIGHT NOW?
Go to our verified Psychic site,

Kasamba.com.

Sign-up and select your psychic.

Submit your card details to enjoy 3 FREE Minutes.

The psychic will call you for the reading!
Did your reading get the thumbs up?
Give us your feedback in the comments at the bottom of the page!
What is a FreeTarot Reading?
Free tarot readings are, usually quick tarot readings that provide a brief outline of what you might experience in your life.  But because the reading is free, the tarot reading will be shorter than a paid reading.
Free tarot is not particularly useful for finding out in detail what is occurring in your life but they are very beneficial for daily readings. That's because free daily readings, as you'll come to see provide you with insight into the energy of the day rather than insight into your life.
Why are free tarot daily readings great for planning your life?
A free daily tarot reading can help you to understand what situations, atmospheres or environments lie in wait for you each day. And that's not all. It can also bring your attention to any potential challenges that might pop up during the day so that you can then navigate your life with wisdom.  
Avoiding any pitfalls that can cause unnecessary problems, conflict, or drama.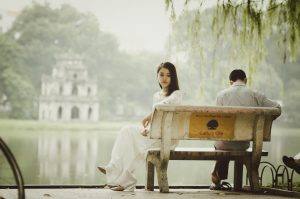 For example; if you are having a day when you are not on form, perhaps you are tired, or there is some astrological influence that is going to make communication is a problem.  
Prediction Tools
The free tarot might predict that issues are likely to escalate into conflict, or drama.  Especially if they are due to communication issues.  
Free tarot readings every day can help you see if you're likely to put your foot in somehow during your interactions with others. Even if it's not your fault and you are drawn into a situation.  
The cards might advise you to concentrate on not speaking more than you need to or to think before you talk at work, or when you are with loved ones. So that you can avoid unnecessary problems.
Why Are Daily Tarot Readings Different from Other Tarot Readings?
The Daily Free Tarot
Daily Free Tarot readings differ from other free tarot readings. They are often shorter, and less detailed. This is because the tarot is only focusing one day ahead, rather than many.    A free tarot reading every day focuses on the 'now' rather than the future.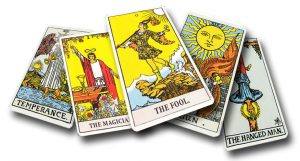 Free tarot daily reflects today to day normality of everyday life.   It will give you messages when a day is going to be normal, and also when things are going to be crazy.  But if you work with the free tarot every day you begin to see what cards present themselves on a calm day, versus a crazy day and you'll know what to do ahead of time.
The benefit of a daily tarot reading is that you can avoid un-neccesary conflict, drama, or wasted time when you are using a daily tarot as a guide for your life.
The General Tarot
Whereas a general tarot reading will focus on everything that is happening in your life or surrounding the topic, you choose to focus on during a reading.  Which includes the influence of your thoughts, actions, energy and of others. Time becomes less important, and all of the hidden aspects, potential outcomes, intentions and energy will be shown on the cards.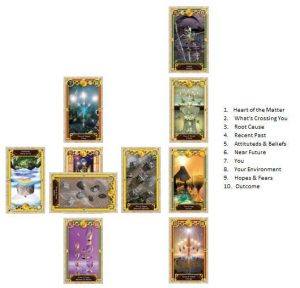 A general tarot reading is complex. Much more detailed and focused on the important issues in your life that require your attention, or that you are putting your attention on.  Which is why you rarely find a free tarot readings that are general.
A daily free tarot reading focuses on what is going to happen on a particular day and is much shorter.
Who is a Daily Free Tarot Reading For?
Daily free tarot readings are for everyone.  Just like a daily horoscope is, or the weather forecast.  A daily check-in with the tarot is used in the same way that a daily horoscope is used.  
It will capture the astrological and numerological weather for that day.  
Where to get a Daily Free Tarot Reading From
There are a number of ways to enjoy a daily free tarot reading.
Free Daily Tarot Readings
There are lots of sites that offer a free tarot card readings online including ours!
Here are the links;
During a free daily tarot reading, you will usually see an image of the reverse of some cards, and you will select one of the cards using your cursor.  The meaning of the card is then revealed to you. But you will need to translate that meaning into your own life.
DIY Daily Tarot Readings
DIY daily readings can be carried out in the same way as the free spreads, although you'll need a pack of tarot cards to do this.  Here are the steps;
Shuffle the cards, while asking what today is going to bring.

Draw a card

Interpret the message on the card (if you are a beginner, use the guide that comes with the cards to give you your reading).  
Again you will have to translate the meaning of the card into your life, and if you are using the booklet that comes with your pack of tarot as a guide, you'll be looking at the overall theme of the day rather than anything specific.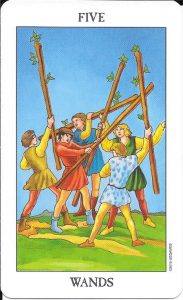 E.g. If you pull the five of wands, you will learn that you are likely to experience competition or healthy conflict.  
How Professional Tarot Readers Work
A professional tarot reader would be likely to say more such as;  ' You could experience competition or healthy conflict today. It's important to be mindful of this, but it will pass quickly and give you an opportunity to learn something from the experience.  
Make sure you are a team player and that you are aware of your opponents and you'll do fine. Just don't take anything that happens to heart and pay attention to your opponent's strategies – there's something you can learn from them.
Hire a Professional
A quick ten minute reading each day from a professional tarot reader is a great way to get the lowdown on what's occurring in your life.  They'll give you more depth to the reading because they can read the cards deeply and will be able to help you translate the messages into your life.  Though these readings would not be free tarot readings.
Tarot cards also have more than one message, they have zillions of messages, even from one card, so when you have a professional reading your tarot, the reader will ensure that they can translate the message that is right for you.  
How to Make The Most Out of Your Daily Free Tarot Reading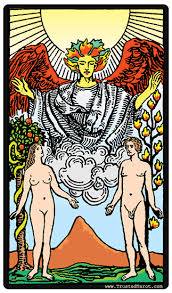 To make the most out of your daily free reading, it's wise to consider using it as a general guide and not definitive.  Of course, if you are advised to be careful during the day then take the advice but don't live by it.
If you pull The Lovers card or the Two of Cups, and you are single, don't bank on the idea that you will meet your perfect person today.  Because you'll be disappointed if it doesn't occur.
Free tarot is interesting but general.
The daily tarot reading is very general, and you need to bear that in mind (unless you have a full reading).  But of course, in the case of The Lovers, it wouldn't hurt to wear your best clothes and spruce up with your favourite scent – just in case.  
At the very least you'll feel great for the day!
What You Can Expect From a Free Tarot Reading Every Day
You can expect a general forecast for the day from a free daily tarot reading.  Some days more will be happening in your life than others.  So, sometimes the cards will be picking up on stronger energy during these times.  
But if you choose to have a full tarot reading from a professional, you can expect an uplifting, detailed reading.  This reading will focus on the most critical aspects of your life right at that moment in time.  
Where To Find the Best Tarot Readers Online
Here are the best sites to find your perfect tarot card reading:
Click the links and follow the instructions to book your reading now.
STILL NOT SURE?
Here are the Pros and Cons Of Getting A Daily Free Tarot Reading Today
PRO'S
Know the pitfalls of the day. Forewarned is forearmed.
Gives you control over your life.
Can help you plan and schedule your day.
Make the most of good energy.
Prepare for challenging energy.
Can help you to avoid conflict.
They are free!
CONS
Daily tarot readings are usually short and sometimes limited.
You cannot control the message.
If you are not meant to hear something you won't and vice versa.
The right message on the cards may not have enough time to reveal itself.
Are you ready to take the plunge and try out your first free tarot reading?  
Don't forget to give us feedback after!
Want a more Personal LIVE Tarot Reading?
Get a FREE 3 Min Tarot Reading at Keen Now!
All Psychics are:

Expertly Reviewed,
Available 24/7,
Mobile Friendly
Rank
Website
Rating
Offer
Features
Visit Site
1
1
10 Mins for Only $1.99
1000+ Live Tarot Readers
Your Love Questions Answered