Understanding Tarot Three of Cups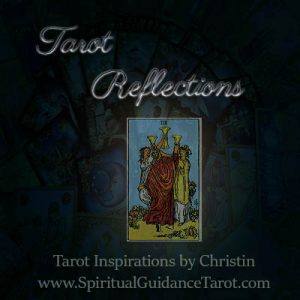 Today's card celebrates harmony, working well with others, compromise, and the joy of family. In it the women dance the ceremonial dance.
This card indicates tradition, celebration, and unity. We are social creatures who need to feel we have something important to contribute (and we all do).
This card reminds us of the need to uplift each other, to spend more time getting to know one another and focusing on our common interests and goals. The world has many ways of dividing humans – by race, country, ethnicity, gender, socioeconomic advantages etc. With this logic in place; we are often shown the ways in which we are different, and very rarely encouraged to celebrate our common
humanity.
This card reminds us of the necessity to bridge communication gaps. It speaks of the joy of team work and a coming together of different ideas to bring new methods to our work, family, community. Often it takes crisis to draw people together, but this card reminds us we can and should honor our connection in good times as well.
Today, do something that celebrates the important role you play within your environment. Work to bring forward or enhance a spirit of cooperation and harmony. This card also calls us to reconcile conflicting aspects of our own nature as well, so that we may better empathize and extend ourselves to others.