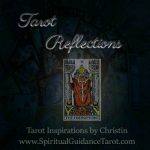 The Hierophant is a card of great wisdom, leadership and finding the balance between self and others. Many of us take on leadership roles – in our homes, careers etc. As a leader, it is important to consider how your actions will impact others; but it is also important to ensure that your own needs are met and that you are not giving so much away that you neglect your own needs.
In other words, honor and respect your role as a leader, but do so in a way that also honors the self. Learn to listen, to consider all aspects of a situation and work consciously to create solutions that work to everyone's benefit. That is what true leadership entails.
The Hierophant in a Tarot Reading
The Hierophant is the priest, the spiritual leader, and a traditionalist. He comes up often when we are involved in important decisions that will impact both self and others. He calls on us to contemplate situations with great reverence and well-rounded thought. In some instances, he can speak of the benefits/consequences of adhering to tradition depending on the cards surrounding him. Sometimes we have to part with old ways to find new opportunities; and other times, it's better to stick with well-established techniques.
Personal Reflection
How are your actions impacting those around you?
Are you considering both self and others in your decision making processes?
In what ways can you become a better leader?
Are you a leader in your own life as well, leading by example?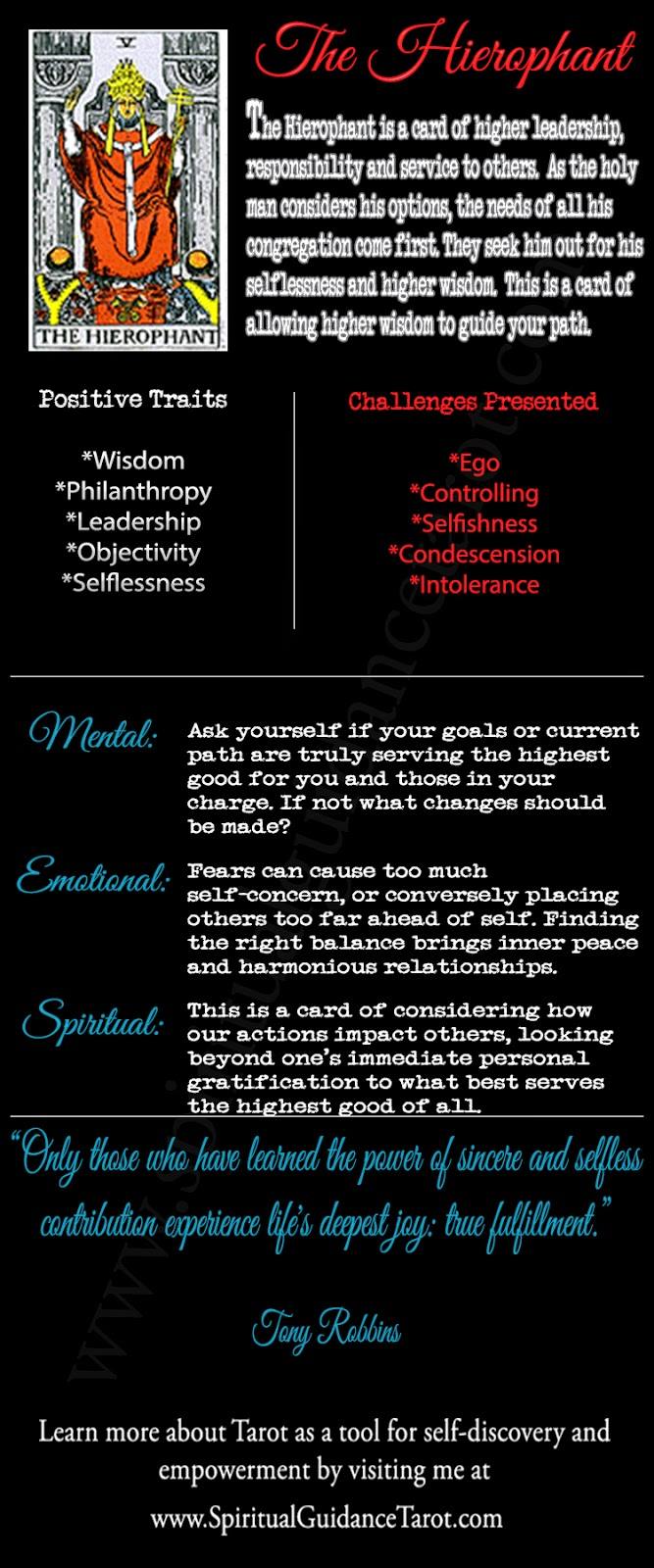 Save
Save