Sometimes we want to know a quick overview, or summary of a situation and we want it fast right?   And as far as tarot spreads go, a 3 card tarot reading does just that. The three card tarot reading is easy to do, highly flexible, and fun. You can easily switch up the meaning of the positions in the three card tarot reading for a more focused and fun reading.  
The 3 card tarot reading is not only fun, and flexible, but it's also an easy spread for non tarot readers and beginners to try themselves.  Take a look below for our tips on making the most out of a 3 card tarot reading.
NEED SOME CLARITY ON A SITUATION RIGHT NOW?
Go to our verified Psychic site,

Kasamba.com.

Sign-up and select your psychic.

Submit your card details to enjoy 3 FREE Minutes.

The psychic will call you for the reading!
Did your reading get the thumbs up?
Give us your feedback in the comments at the bottom of the page!
What is a 3 Card Tarot Spread?
A three card tarot spread is a tarot reading spread  that uses only three cards.
The 'spread' refers to the way that the cards are laid out for reading (and there are hundreds of different tarot reading spreads to try).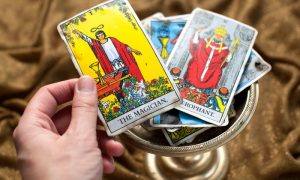 The beauty of a three card spread is that it's simple to do, and perfect for beginners, or for those who just want to be able to quickly check their 'forecast' without having to learn tarot too deeply.
It's pretty self explanatory, there are only three cards used. But there are a variety of different meanings you can apply to the spread positions, which are only limited to your creativity, and logic.  
Keep on reading as we reveal thirteen different ways to use the three card tarot spread.
How to Do A Three Card Tarot Reading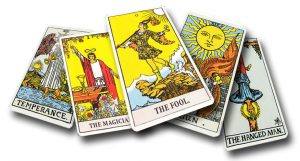 It's possible and extremely easy to do your own three card tarot reading, and to help you along the way, here are the instructions on how to do your own 3 card tarot reading.1. Purchase a pack of tarot cards.2. Pick a 3 card tarot reading spread (there are some choices below).3. Decide on the spread before you start shuffling the cards.
4. If you have a question, ask it while shuffling, or just keep shuffling for a minute if you don't.
5. Lay three cards from the top of the pack in each of the positions.

Here's an example for a 'Do, Don't, Consider' spread – you'd position the cards as follows:

Card 1 = Do
Card 2 = Don't
Card 3 = Consider
6. Read the meaning of the card in position one, and put it into the context of the position it holds in the spread and continue in the same way with the next two cards.  
Professional Tarot Reading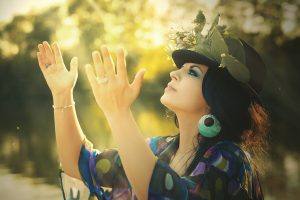 Whilst three card spread tarot readings are great for quick insight it might make sense to take advantage of the skills that your tarot reader has and ask them to focus on an outcome rather than a specific spread.  This way you'll get the most out of them for your money. But if you insist, they'll probably be happy to accommodate your need for a professional 3 card tarot reading.
3 Card Tarot Reading Spread Online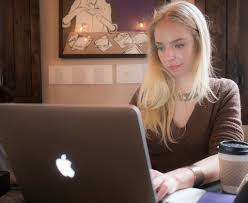 You can use this link to get a free online 3 card tarot reading spread, which you could then apply your own meaning to using one of the thirteen 3 card spreads below.
Thirteen Easy Three Card Tarot Reading Spreads
Here are some of the meanings you could apply to the 3 card spread tarot reading:.
1: Do, Don't, Consider
Have you ever been thinking about doing something but there's a part of you that is unsure? If you are assessing a situation, or possibility this 3 card spread tarot reading is a great spread to help you figure out, what you should do, what you shouldn't do, and what you need to consider.  There are plenty of applications for this 3 card tarot reading in everyday life.
2: Past, Present, Future
This is a great spread for understanding what energy, is moving into the past, what is happening now and also what is on the cards for the future.  This 3 card spread is powerful because it can tell you a lot about not just physical matters, but also emotional, spiritual, and mindset matters too.  In fact, if you really wanted to, you could focus this 3 card tarot reading on each additional element. For example;  A three card tarot reading on the past, present and future in relation to spiritual matters only.
3: Body, Mind, Spirit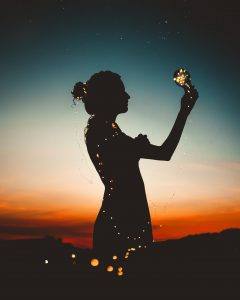 We all know that we should be making sure that we are balancing out the energy in our life in relation to our body, mind and spirit don't we?  Well, if you don't you'll enhance your life by trying out this 3 card tarot reading. Each card will show you what you need to pay attention to, so that you can attain balance in these areas.  If you need to know more information, you could do one of the other 3 card tarot readings we suggest but focus it on the area you'd like more detail on.
For example;  You were not sure about how to relate the card that landed in the body section of your 3 card tarot reading to everyday life.  So you might choose a 'do, don't, consider' reading focused on your body so that you can learn more.
4: Work, Rest, Play
This 3 card tarot reading spread is similar to the 'body, mind, spirit' spread because it relates to how you balance out  the three and it's useful for knowing where to focus so that you can remain healthy and happy.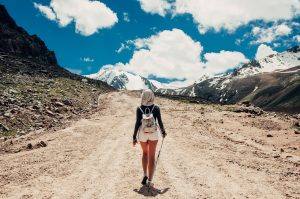 5: Problem, Cause, Solution
Ahh where would we be without this spread?  Probably scratching our heads and stumbling around in the depths of a problem!  This spread is like a super hero, it will help you understand what exactly is going on with a problem, what has caused it and what you can do to resolve it.  We have prescribed you a dose of this spread for every time you have a problem.
6: Situation, Focus, Outcome
Another problem solving 3 card tarot reading spread, which focuses on what you need to do to get out of a situation and what the likely outcome will be if you apply the advice.
7: Help, Hinder, Potential
Want to know how you can reduce the amount of problems in your life, by learning how you or others are helping or hindering a situation?  If you do, then this is the spread for you. It even shows you the potential outcome if you play your cards right (pun intended!).
8: Positive, Negative, Lessons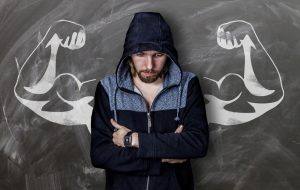 This 3 card tarot spread reading is similar to the 'help, hinder, potential' spread but it focuses more on the lessons you can learn rather than the potential, and we are sure you will agree that lessons are the real gold sometimes  - they make us bigger, badder and bolder than we were before. So don't be put off from using this spread just because it doesn't sound as fancy as some of the others.
9: Strengths, Weakness, Advice
This one is a great all rounder.  It can be used to attain balance, problem solve, and generally make life sweet.
10: Option 1, Option 2, What you need to do to make a decision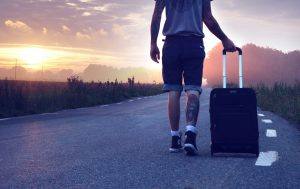 Have trouble making decisions?  You won't anymore, not with this spread on hand to help you make decisions that won't make your toes curl!
11: You, Your Current Path, Your Potential
Ever wondered whether you are truly tapping into your own potential? Well, you won't need to worry about that anymore, this 3 card tarot reading will keep you on the straight and narrow.
12: Stop, Start, Continue
We all have blind sides - those parts of our 'self' that we cannot see. Much of this blindness exists in our thoughts, behaviours and habits. This spread is like your personal development coach, making sure that you stay on track and build a life around positive patterns.
13: Lifepath, Qualities Required, Action Required.
If we don't know where we are headed entirely, then we may as well learn the directions so that we can make headway for part of the journey don't you think?  If you agree, then the 3 card tarot reading based on your life path is right up your street.
What to do if You Need More Insight

.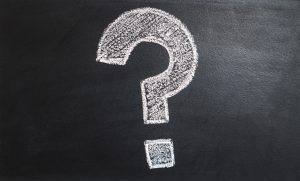 If you need more clarity on a situation, or you want to understand more about the energies influencing you and your situation, you'll probably need to speak to a professional tarot card reader who can help you further
Where To Find the Best Readers Online
There are plenty of fantastic professional tarot card readers, and our favourites are listed below, all of which have been tested and have high review ratings from their customers. 
Here Are Our Favourite Tarot Reading Sites
Click the links and follow the instructions to book your reading now.
If you are still unsure, check this out…
Pros and Cons Of Getting A Tarot Reading Today
PRO'S
Get clarity on any situation right now.

Better than therapy!

Gives you control over your life

Plenty of choice of readers and reading styles to suit your tastes

High quality responsible readings
CONS
You won't always hear what you want to hear

You cannot control the message.

You may not always like the delivery style of your chosen reader.

You do need to discern and seek out reputable readers to avoid impersonation and con artists
Are you ready to take the plunge and try out your first reading?  
Don't forget to give us feedback after!
Want a more Personal LIVE Tarot Reading?
Get a FREE 3 Min Tarot Reading at Keen Now!
All Psychics are:

Expertly Reviewed,
Available 24/7,
Mobile Friendly
Rank
Website
Rating
Offer
Features
Visit Site
1
1
10 Mins for Only $1.99
1000+ Live Tarot Readers
Your Love Questions Answered